Diploma of specialisation in
CHIEF LEARNING OFFICER

Design and lead processes of transformation in organisations based on the TeamLabs/ learning methodology.
CLO is the first specialisation certification in Europe in learning and innovation facilitation in organisations. A pioneering experience in which to train the mindset, skills and tools needed to lead processes of transformation in uncertain and constantly evolving environments.
4ª edición:
noviembre 2023
A combination of online and in person sessions.
AS Fabrik Bilbao TeamLabs/ Madrid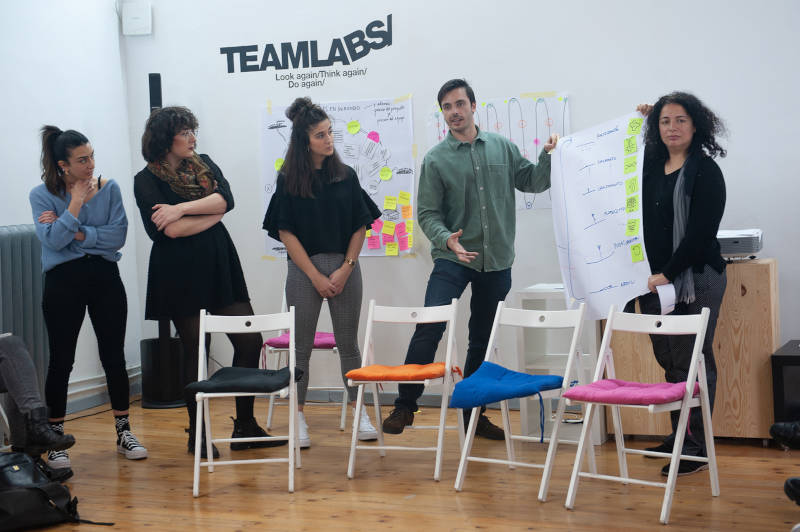 Managing errors and oversights, constant experimentation, teamwork and continuous learning are the foundations to create a Lab mentality in organisations.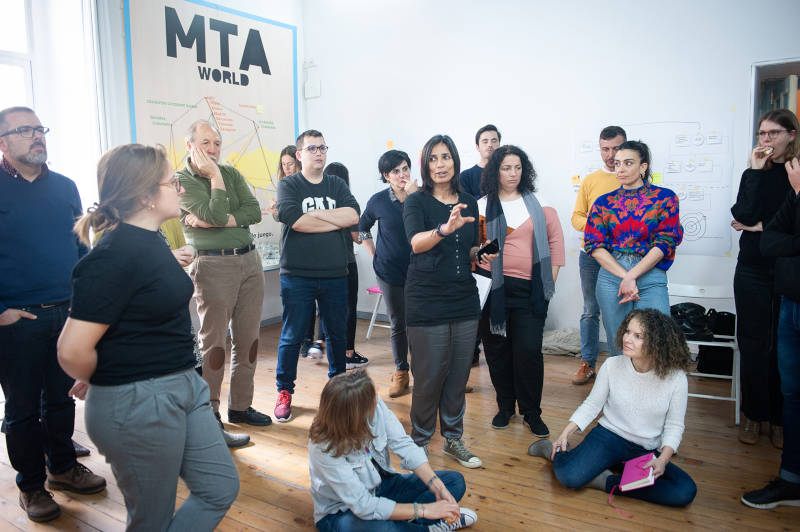 Transform your leadership to become a change maker. Develop a mindset that is more flexible, open to failure and able to navigate ongoing uncertainty.
Be at the forefront of learning processes from a strategic standpoint, as it is the key to successful innovation and achieving positive results.
Facilitate collaborative work, designs and develop learning processes that accelerate long term cultural changes.
Boost learning processes in you company
A learning experience based on learning by doing through online work and face-to-face workshops, complimented with self-reflective sessions and in-depth studies of current events. This structure will enable you to train your abilities of positive change making in organisations and society.
The Chief Learning Officer (CLO) programme is divided into 5 learning modules and a final thesis on a personal project that you can apply to your own professional environment.
Módulos de aprendizaje de CLO
Aborda los retos en modo laboratorio desde una mentalidad de aprendizaje
Do you want to work on your abilities of positive change making in your organisation?
Do you want to learn how to be a facilitating team leader?
Do you know wether working with people and helping them reach their full potential and confidence, whilst navigating uncertainty, is your passion?
Have you considered that another organisational system, a more ethical and social one, is possible to implement in your company? And do you want to learn methodologies and tools so you can partake in the positive change making?
If the answer to any of these questions is YES, you are in the right place, find out how to be a part of the next promotion of CLOers.
If you are still undecided, meet some of the people who have already lived the [trans]formation of the CLO experience
Find out more about the methodology, the curriculum, our team of experts and our prices:
Flexible payments, subsidised training
The ability to learn is what enables companies to be sustainable, to survive and grow.
XAVIER MARCET
Meaningful innovation is about doing things differently, not just talking about new ideas.
OTTO SCHARMER